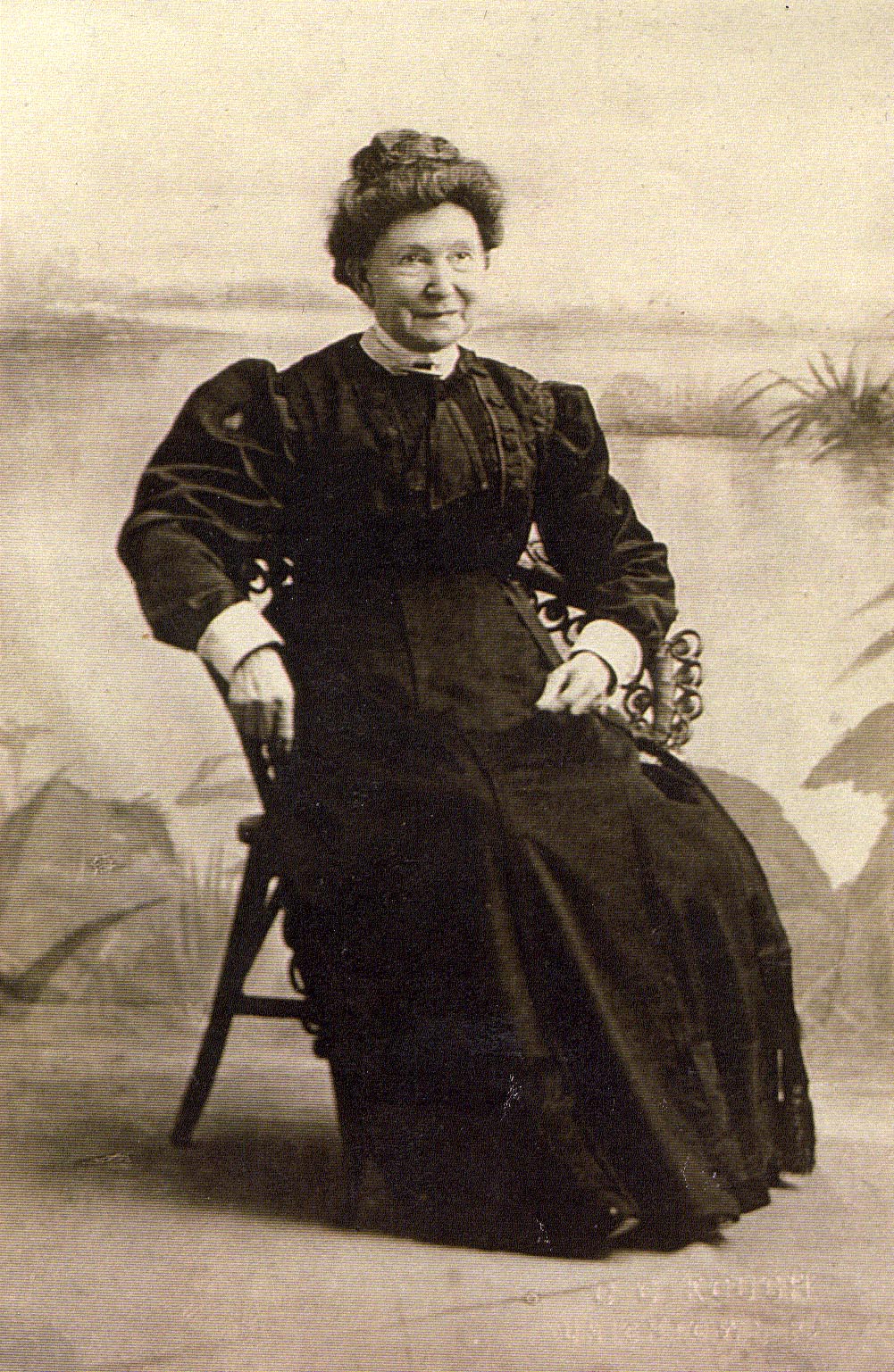 Caroline Downer
Caroline Downer was the youngest daughter of Levi and Elizabeth Downer. Caroline was born ABT 1834 and died on June 1, 1912 in Uniontown, PA.
Upon her death the Main Street property sold for $102,000 and was purchased by C. M. McCloskey, C. H. Gorley, and O. M. Boughner. The Downer homestead was purchased by P. A. Johns, C. W. Johnson, and Wallace Miller for $50,000, the Penn Street property by Markle & Frank for $36,500, and the North Union township property for $1,500. The total of the real estate sold was $190,500.
Numerous paternal and maternal cousins showed up after Caroline's death in hopes of becoming the heirs to the Downer estate.
The eight paternal first cousins were Mrs. Allen, Mrs. Drusilla A. Titlow, Mrs. Rush, D. D. Johnson and his brother and sister, Miss Allen of Connellsville, and George West. The first eight of the listed above were represented by Attorneys Reppert, Sturgis & Morrow and a Charles A. Tuit. The ninth cousin, George West, was represented by E. D. Field. The executor of the estate was D. D. Johnson.
The fifteen maternal cousins were Mr. and Mrs. Thomas Smiley Watterson, Mr. and Mrs. Samuel Smiley, J. J. Edwards and daughter, Mrs. G. B. Huston, Mrs. Fondersmith, John Hall, A. J. Miller and daughter, and Miss Nettle. All fifteen maternal first cousins were represented by Attorney D. M. Hertzog . The case went before Judge J. C. Work in the Orphan's Court.
The question to be determined was wither or not the nine paternal first cousins would be heirs to the Downer estate. For Levi Downer was the first purchaser and the real estate had not been changed by any deed or wills of the several heirs. The legal system had to determine the amounts payable to the several paternal and maternal first cousins.
What made this kind of unusual was that Levi and Elizabeth had ten children and none of them ever were married or had children of their own Caroline Downer was the last child of Levi and Elizabeth Downer to pass away. Therefore, there was no immediate family member to inherit this large Downer estate.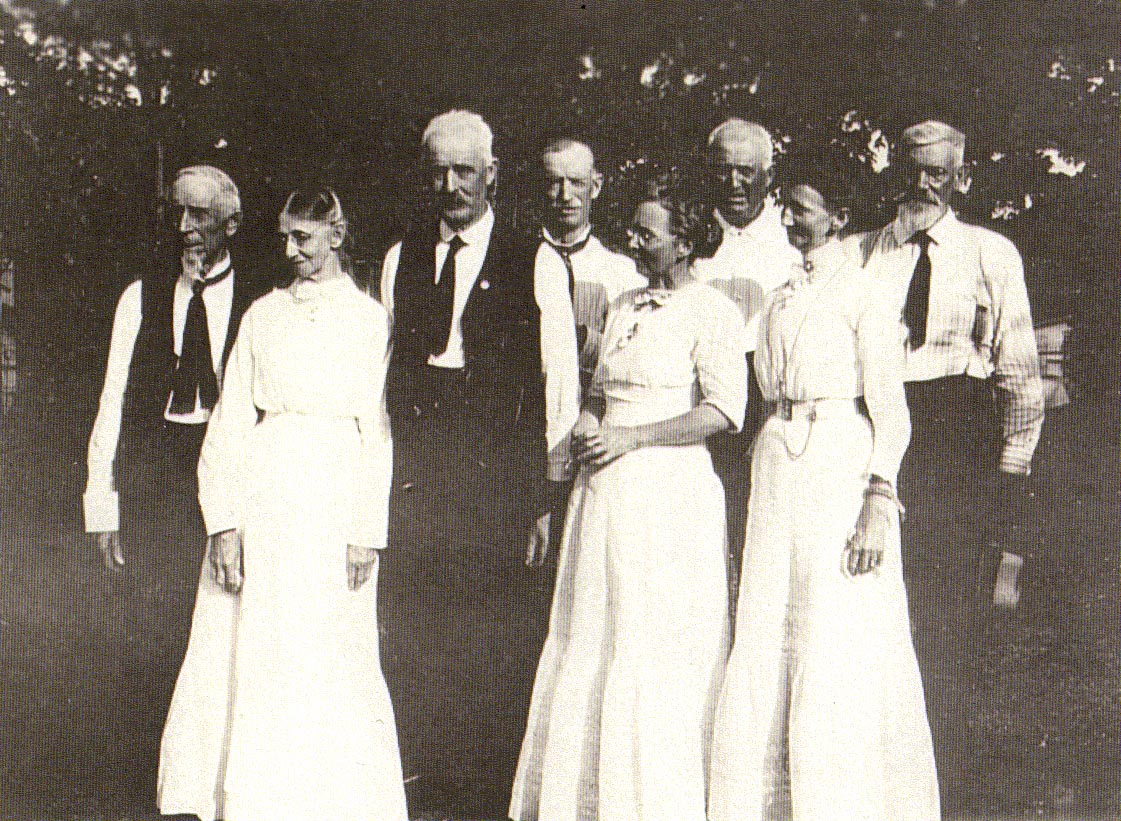 ( Cousins w/ asterisks were involved with the Downer estate legal distribution law suit)
Left to Right: * Alanson J. Miller, Lavina Carroll, Wilbur Edwards, * Smiley Waterson, * Emma Fondersmith, * Julius J. Edwards, * Amanda Smiley, Bryant Edwards.
( Pictures and article courtesy of J. Riffe)